COACHES
Zane Watters- High School Head Coach, Middle School Head Coach Email-zwatters@sps.k12.ok.us
Ryan Walker- High School Assistant Coach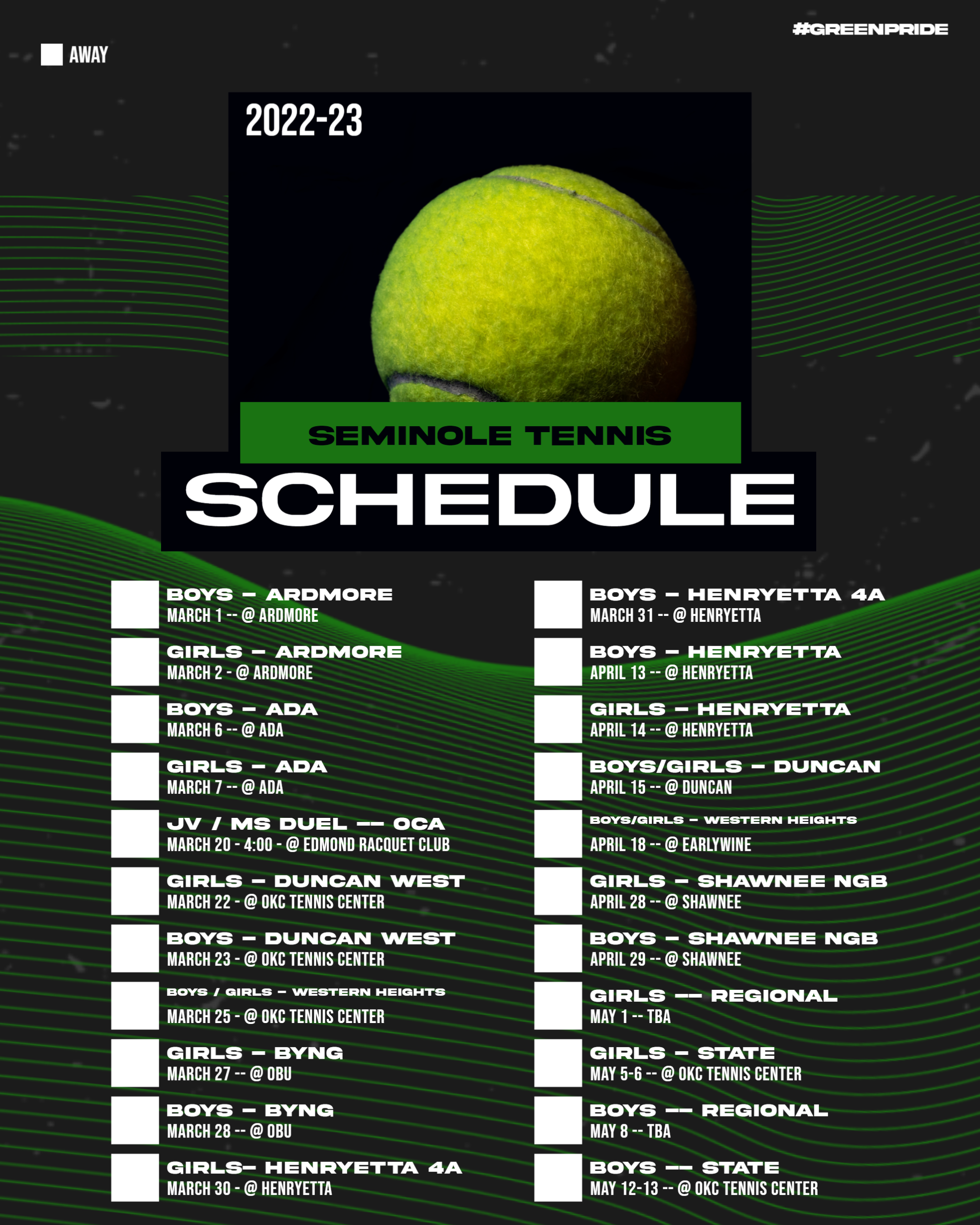 The Seminole Public Schools tennis program is for students 7-12 grade. To participate in the tennis program, students must be eligible with their grades.
The tennis teams consist of a varsity, a junior varsity, and a junior high team for both the boys and girls programs.
The competitive season for tennis starts in the second semester of the school year. The high school students will be enrolled in a seventh hour athletics class that meets at the high school during the school year. The junior high players are allowed to participate in up to 8 events during the tennis season.
Physicals are mandatory. In order to tryout or participate in any athletic activity for any school year, the athlete must turn a current physical into the coach at the time of tryouts. Only physicals dated after May 1 of the current school year will be accepted for tryouts and will be valid through the end of the following school year.
A big weekend for Chieftain Tennis!