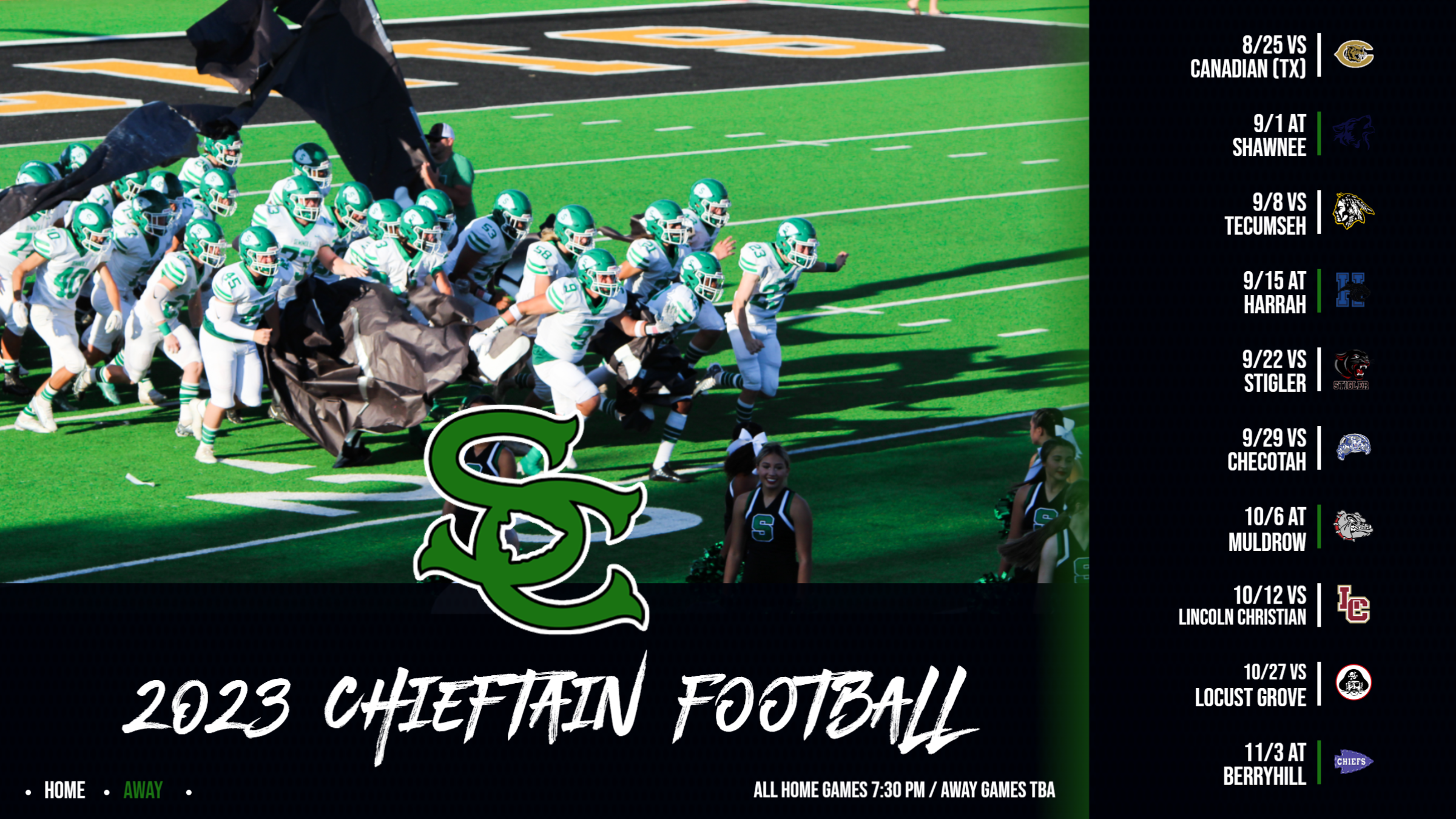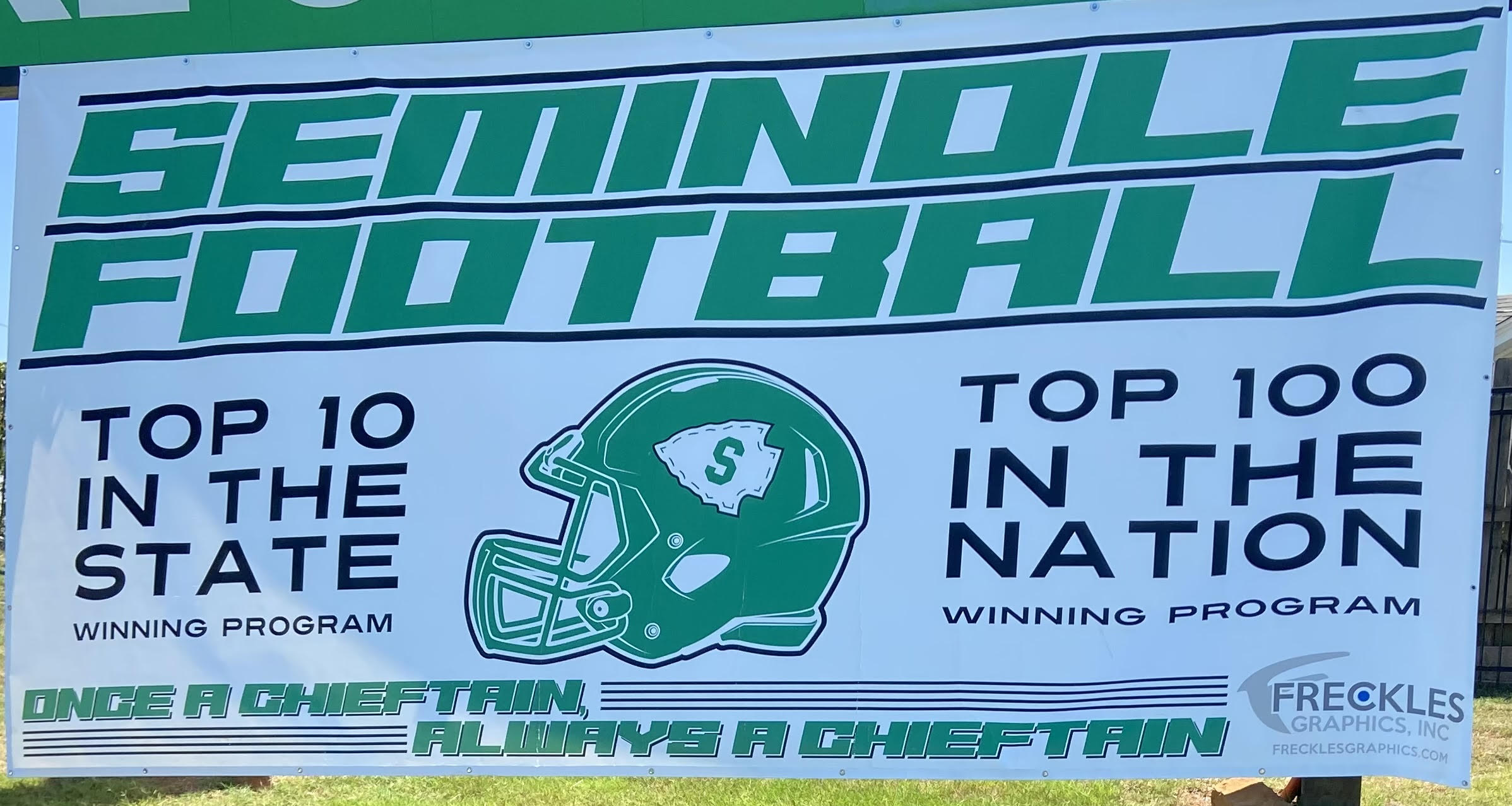 Seminole Public Schools football program is open to football athletes starting in seventh grade. To participate in the football program, the athlete needs to be academically eligible and in good standing with their school. There are NO tryouts to participate in the football program.
For high school students, 9-12 grade, their seventh hour class will be their football class. Practice will start during this class and will finish on average by 5:30 p.m. each day of the school week.
Football practices will start in August before the beginning of start of school. These practices will be held at the high school stadium.
For seventh & eighth grade students, practices will be their first hour class.
There are a total of five teams: 7th grade, 8th grade, 9th grade, junior varsity, and varsity.
Physicals are mandatory to participate in any athletic activity for the school year. The athlete must turn in a current physical to the coach at the beginning of the football season. Only physicals dated after May 1 of the current school year will be accepted and will be valid through the end of the following school year.