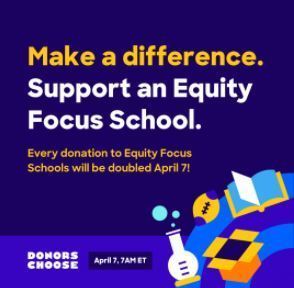 ORDER YOUR YEARBOOK! JUST CLICK ON THE LINK BELOW:
https://jostensyearbooks.com/?REF=A01005507
The Window is open for yearbooks to be ordered. Chieftain Chapters covers buildings BLS, Wilson, Northwood, and MS. Last day to order yearbooks will be May 15th. Online orders only.

JOM Parent Meeting!!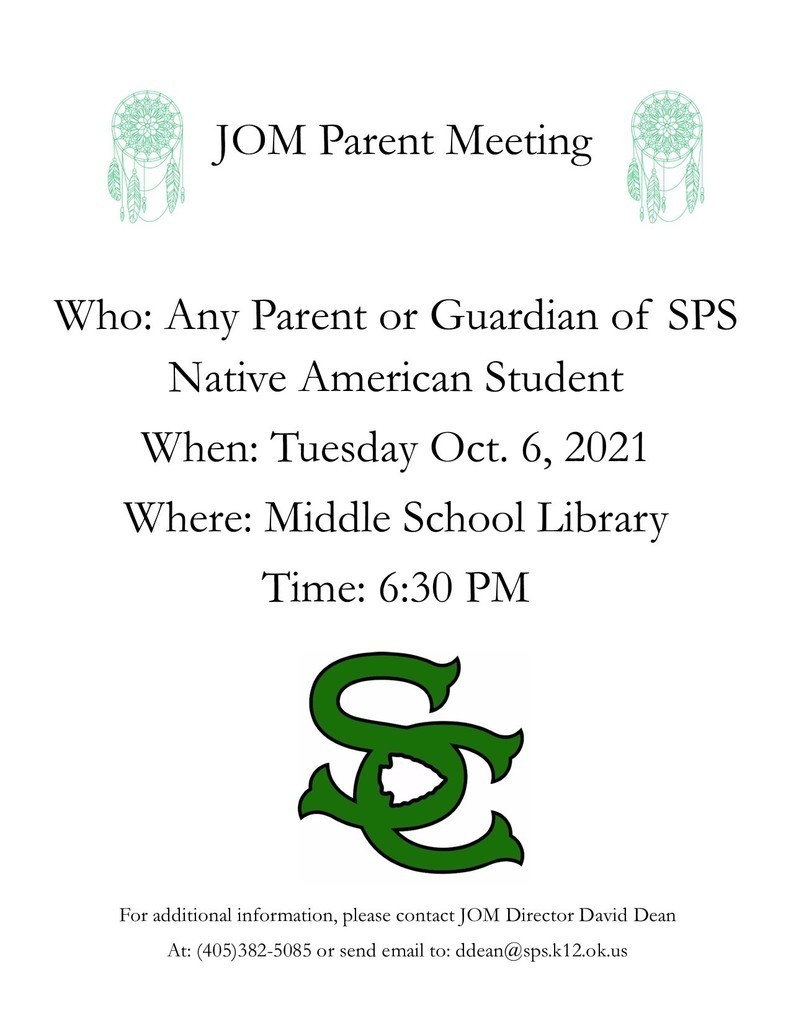 CHIEFTAIN CHAPTER YEARBOOK SALE
Holiday Spirit Week December 14-18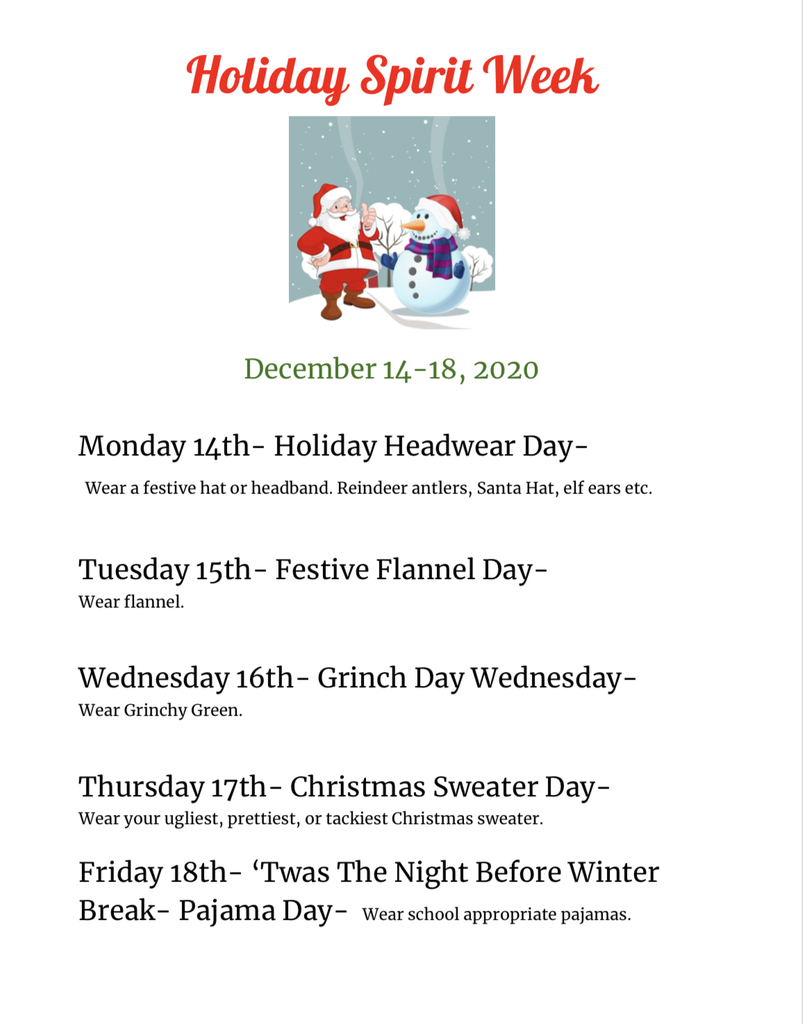 Book Fair now through December 4, 2020
Distance Learning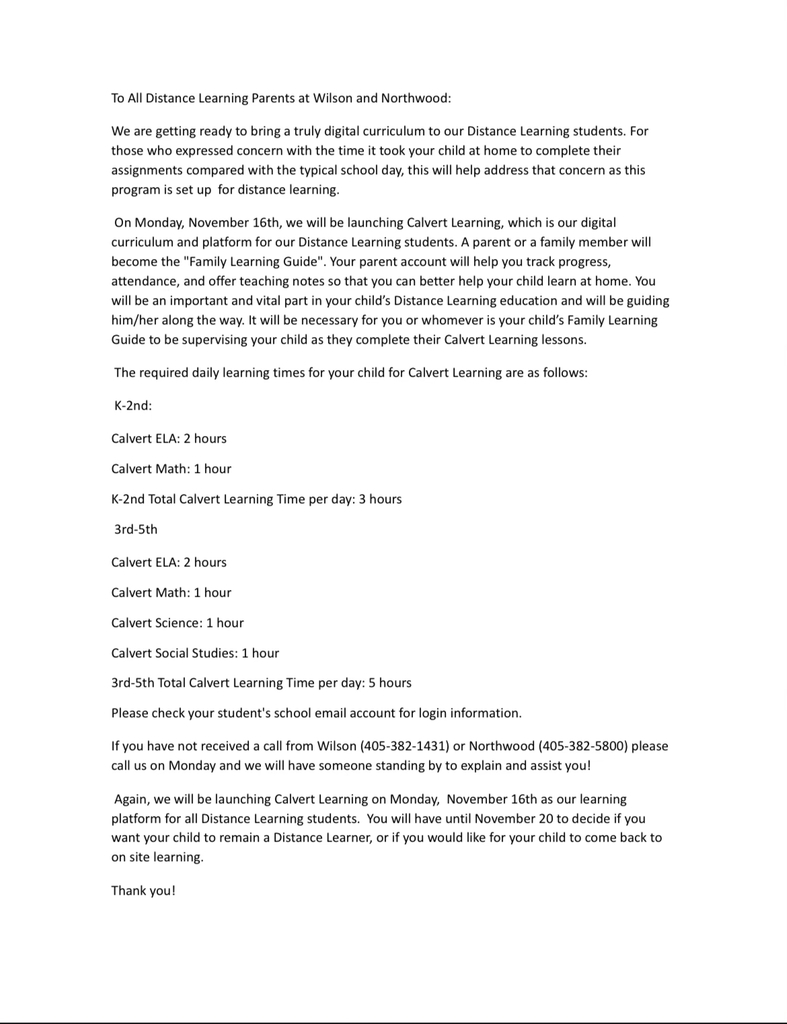 Virtual Veterans Day Program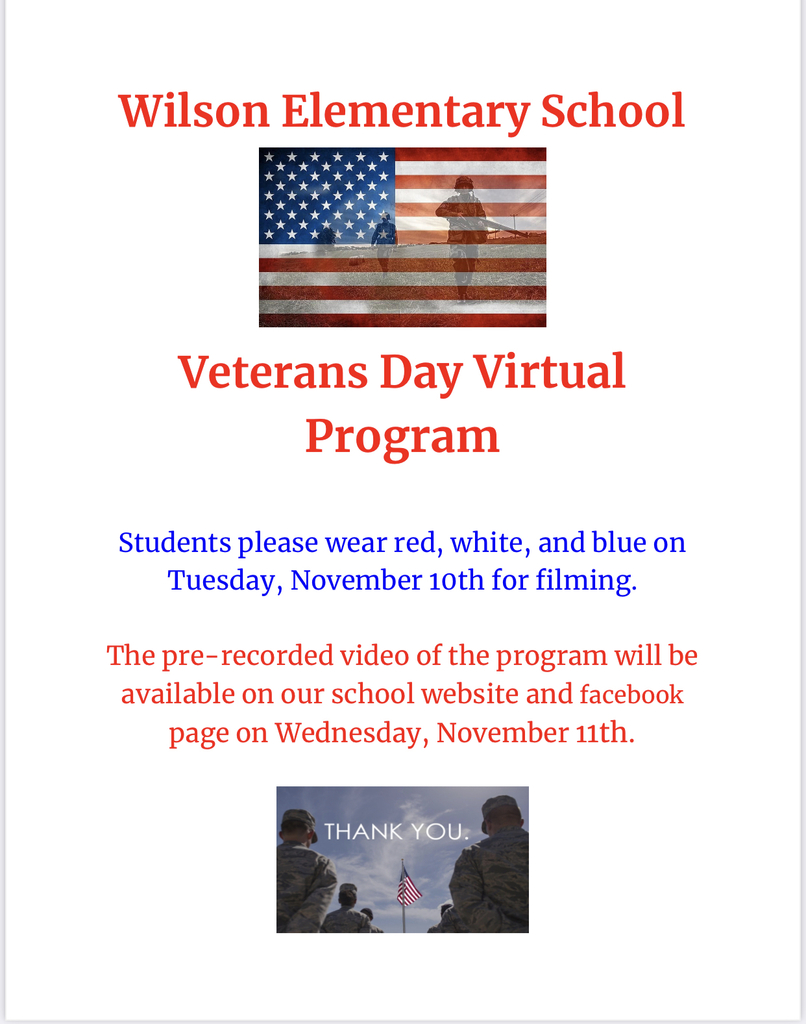 Celebrate Red Ribbon Week October 26-30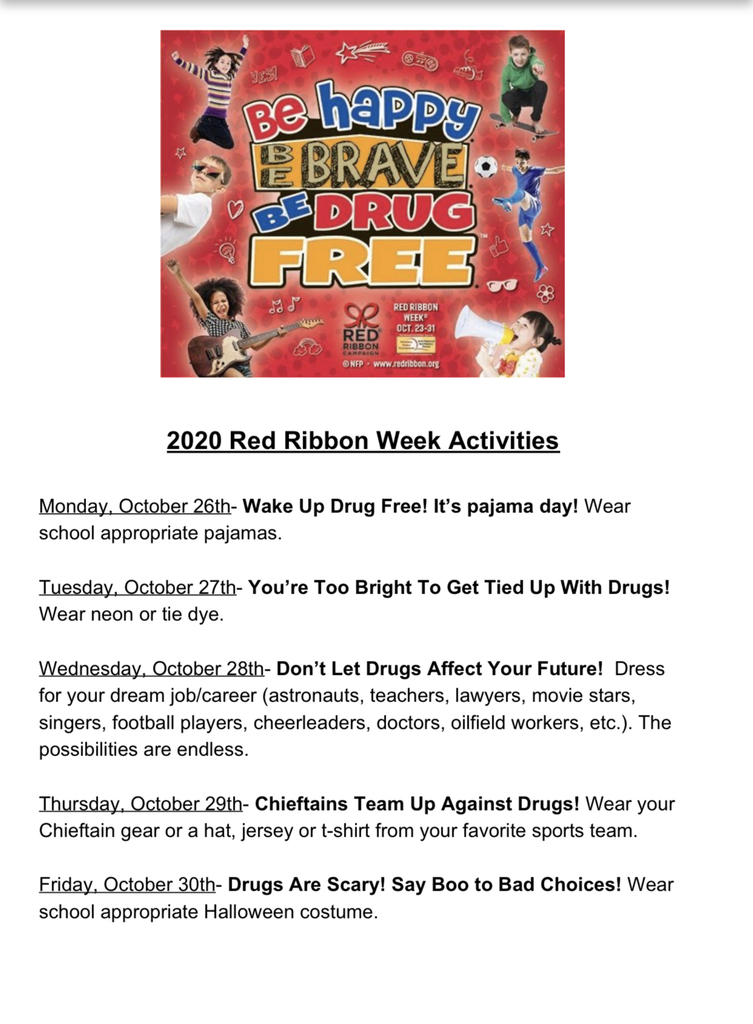 Hello Parents & Guardians, I want to personally thank all of the families who have already participated in our SchoolStore fundraiser! We are on our way to reaching our goal, but we need everyone's help to make sure our teachers get the essential tools they need to help our students succeed. If your family hasn't participated, there's still time! This safe and easy fundraiser is 100% online so there is no face-to-face selling, collecting money, or delivering products. Participation only takes 12 minutes and your child will win fun and exciting prizes. Every student will receive a prize, just for participating. More prizes will be rewarded when goals are reached. Please help now. It really will make a difference. Go to
https://www.schoolstore.net/sid.t?0000184413
to show our valued teachers your support. Wilson Elementary School PS: Family participation is the key to our success, and we are counting on you!

40 2019-2020 Chieftain Chapter yearbooks remaining. Purchase online at
www.jostens.com
. Chieftain Chapters includes grades Pre-K -8th grade. Yearbooks will be delivered to your student's school.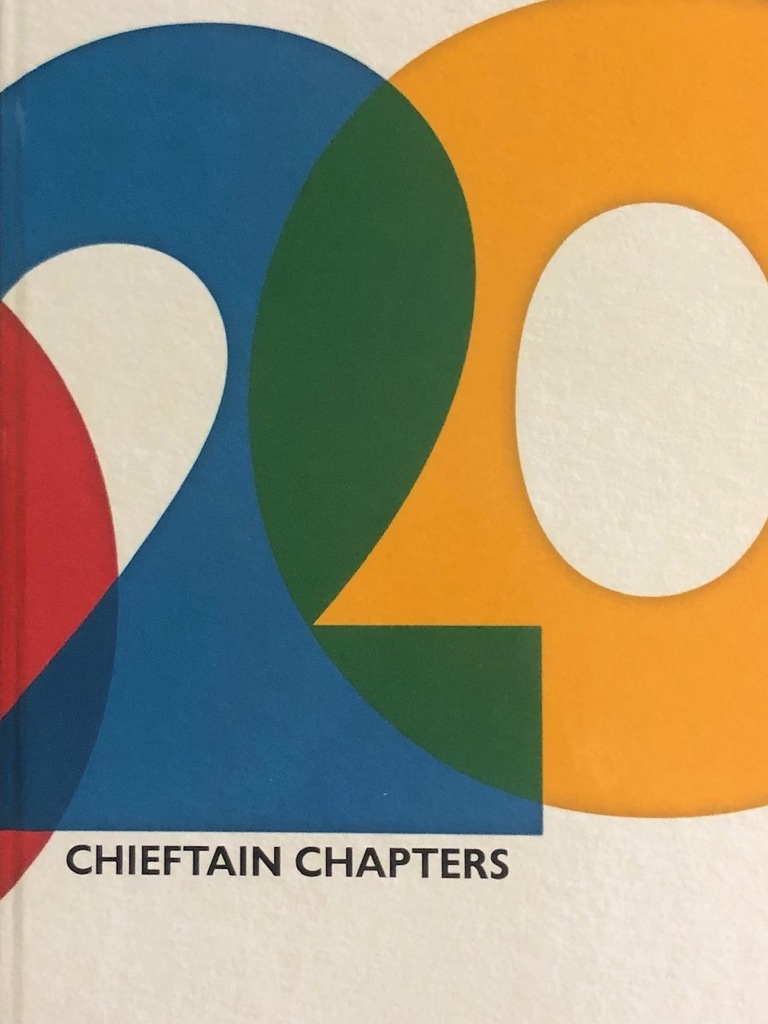 8.23.20 Distance Learning Update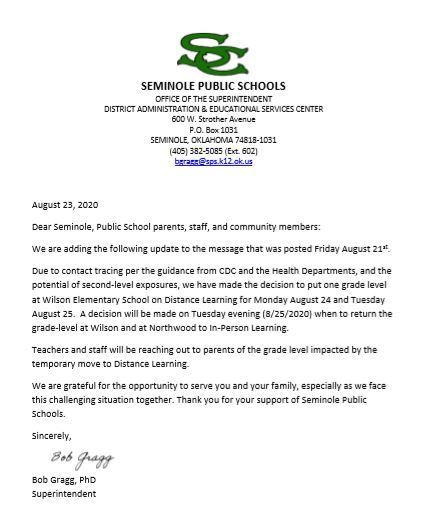 August 21 News Release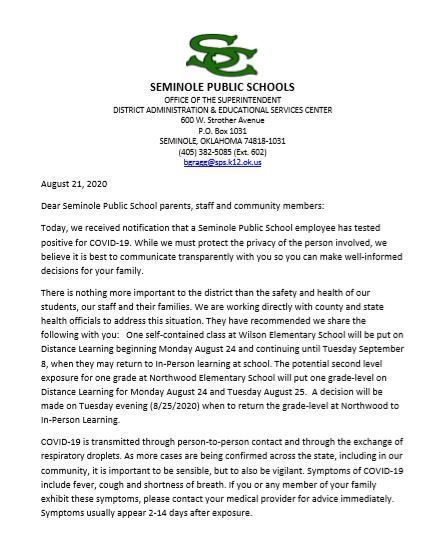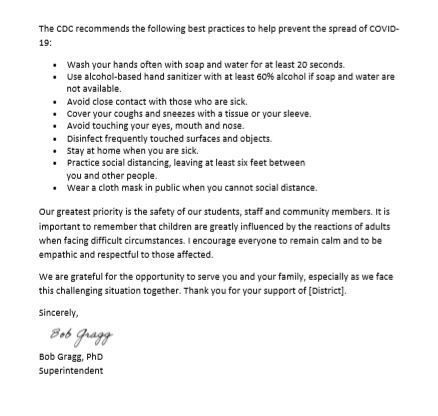 Third Grade Supply List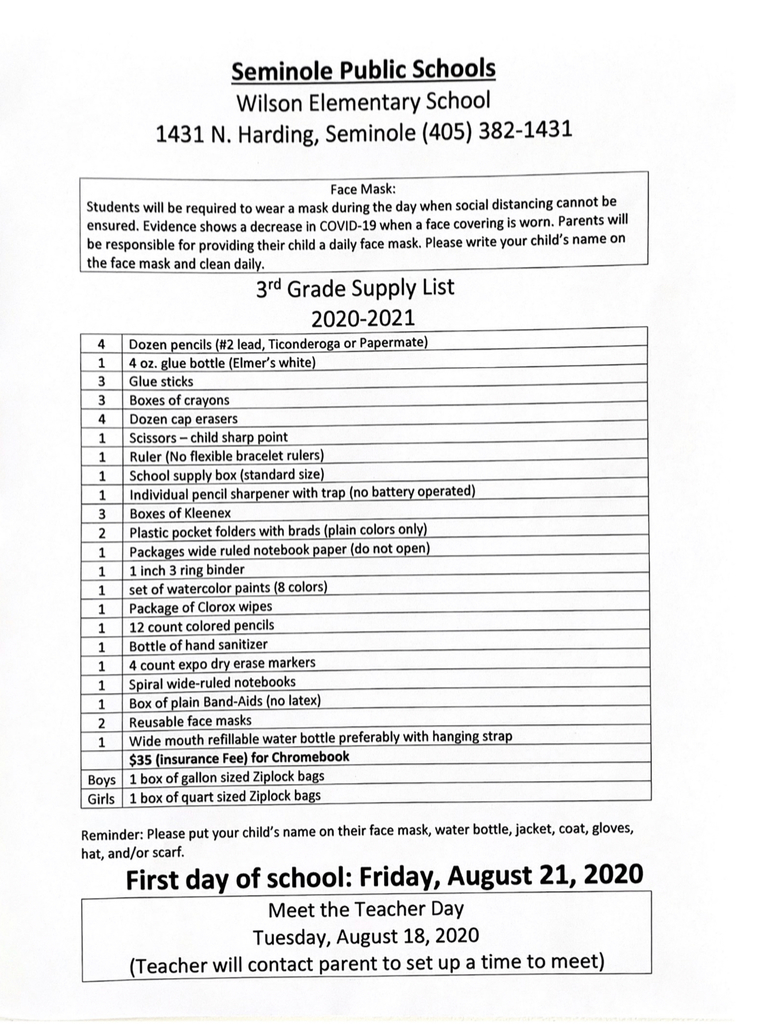 Second Grade Supply List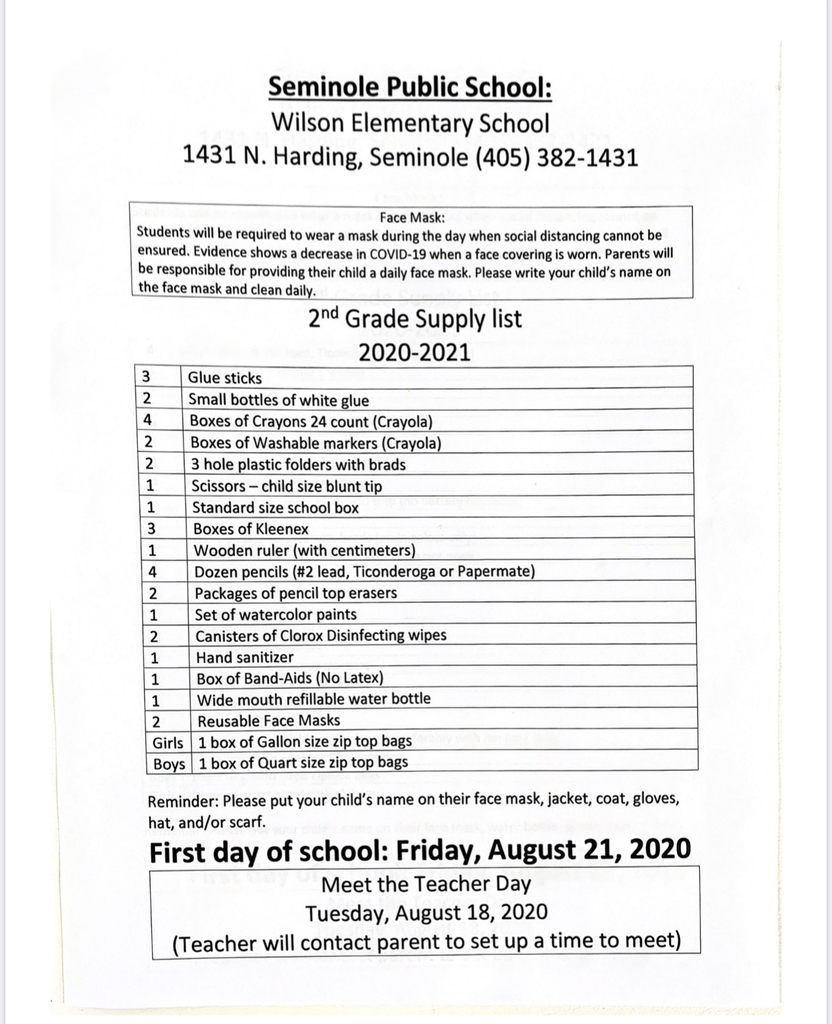 First Grade Supply List

​​Seminole Public Schools has chosen to delay the start of the 2020 school year. The new first day of school will be August 21st. We have been working diligently to prepare our buildings, facilities, and grounds for the upcoming year. After the update from the Oklahoma State Board of Education meeting, we feel that it is necessary to delay our start in an effort to ensure that we can provide the safest, most educationally appropriate environment for all students and staff. We appreciate your patience and understanding and we look forward to the day that we can welcome all of our Chieftains back to school!
Seminole Public Schools is looking for an exceptional, loving and kind Special Education Teacher for the 2020-21 school year. Please email resume to
awillmett@sps.k12.ok.us
if you are interested in learning more about a position in a great school. We 💚our kids and look for teachers who 💚 kids!

Seminole Schools June Board Meeting Link When: Jun 8, 2020 06:00 PM Central Time (US and Canada) Topic: Seminole Schools April Board Meeting Please click the link below to join the webinar:
https://us02web.zoom.us/j/87258779248