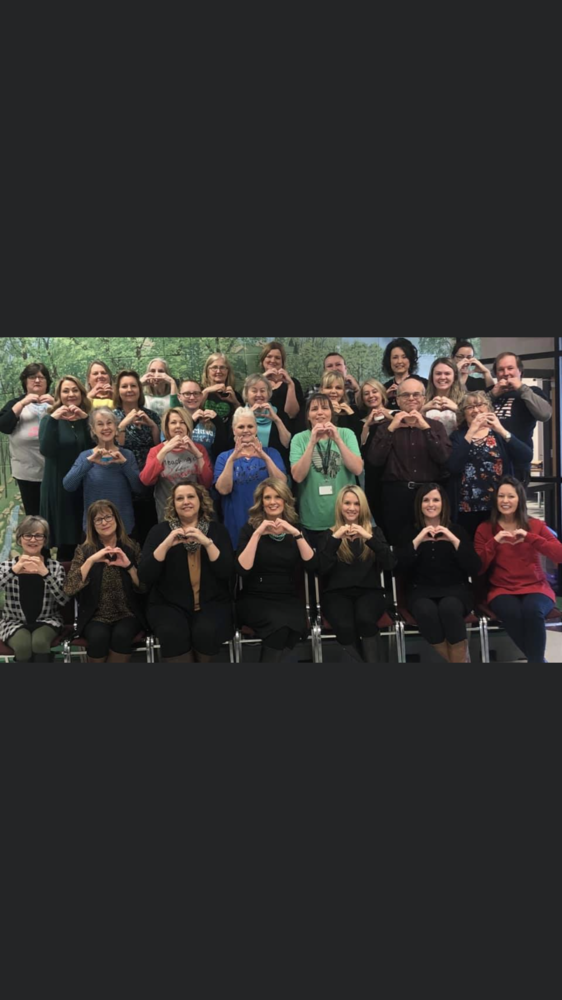 Excellence Starts at BLS
Angela Willmett, Principal
Wednesday, February 26, 2020
Excellence Starts at BLS
What does a quality early childhood program look like? Does the excellence at Betty L. Smith Early Childhood Center contribute to the WOW Factor that Seminole Schools strives to achieve? According to the Center for American Progress, there are some identifiers of a high quality early childhood program. These identifiers are as follows: a safe physical environment where students can play, explore and learn, a high-functioning operating environment/support structure, and positive interpersonal interactions. BLS works daily to make sure that these three areas of identified excellence are evident in our school. We believe that you can send your child to our school with confidence, knowing that the question we ask ourselves every day is, "What would we want in a school if our own child went here?"
Our building is conducive to safe learning. We have a multitude of security measures, a colorful and friendly building, bathrooms built into each classroom, a storm-safe room, classrooms with ample room to set up many learning opportunities, a computer classroom with Chromebooks, a Smartboard and multiple computers in every classroom, a safe playground, an outdoor garden, and a library that caters to the early childhood student. We love our building!
The operating support system of the school is high functioning and has become a "well-oiled" machine. When a school specializes in a certain age group, the structures in place cater to the unique needs of that specific age of students. We have superior support from our superintendent, Dr. Gragg and our School Board. At the site level, from the principal, to the school counselor, to the teachers, and to the support staff, we are focused on safety and providing a high quality education for our young students. Our teachers have a specific early childhood endorsement on their teaching certificate. Our special education team is exceptional; they provide excellent instruction filled with love. We give special help to every struggling student. We have a multi-tiered system of support for students and a team of professionals to work with each one. We have two data walls and have Professional Learning Collaborative meetings to ensure that data is one of the driving forces behind our instruction. Data driven instruction is a process in which the educator looks at different types of data and tailors their instruction towards the classroom and individual needs of the students. We have a Scientifically Research-based Core Curriculum. We ensure that our curriculum is horizontally and vertically aligned. We take professional development opportunities as frequently as we can so that we are at the cutting edge of teaching and learning. Our award-winning reading program is a model that other schools come to observe. We love early childhood education; it is our passion.
We look for opportunities for positive interpersonal interactions. We want to build strong relationships with our students and their families. Loving and knowing each child as the unique individual that they are helps BLS staff to address the needs of the whole child. We understand that the child you bring through our doors is your "everything". When you drop off your little one, we want you to know that your child is in loving and nurturing hands. BLS loves your kids—plain and simple. Loving kids is the number one prerequisite for being hired at BLS.
We want to make a positive impact on our community's children. We are proud to work for Seminole Schools and proud of BLS. What a privilege it is to contribute to your child's childhood. After all, children only have one childhood. BLS is the foundation to the WOW Factor! Excellence begins with BLS!