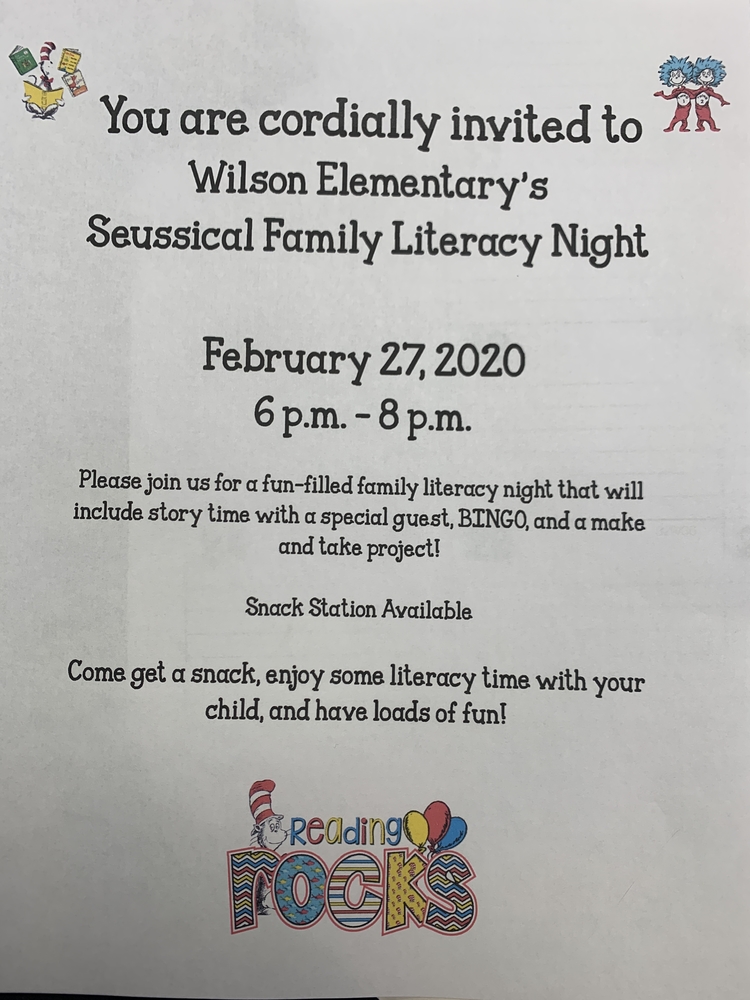 Wilson will host its 1st annual Family Literacy Night.
Angela Parks
Tuesday, February 18, 2020
We will have different stations for families to participate in. There will be a general session, arts/crafts, snacks, guest readers, and Bingo! We are excited for this fun event! We hope you will join us!